Our One Year Anniversary!
The Clinic By Mona been open for just over a year now and what a journey this has been so far!
When Dr. Mona first took over 61 High Street, it required quite a lot of renovation work to get it looking as as lovely as it does now, and when there is building work involved you probably know how rare it is for things to go smoothly and on time!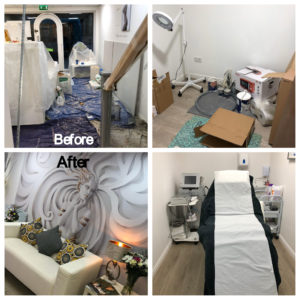 Opening any new shop on the high street is a big risk these days, but Dr. Mona knew that The Clinic had a good chance of succeeding, because she is so passionate about providing her customers with such a wonderful experience, they will never want to go anywhere else.
I (Dionne) started working here at The Clinic By Mona as a receptionist around 6 months ago and I can honestly say that Dr. Mona is one of the hardest working, talented and nicest people I have ever met. She welcomes every client in with a hug and genuinely loves what she does.
Our therapist Victoria is absolutely brilliant at every treatment she does and she is forever learning new skills and treatments.
We are offering more treatments than ever now including dermaplaning, dermapen and something we are so excited about…..the incredible skin booster, injectable treatment Profhilo.
As always, if you are interested in having a treatment with us but you are to sure what would be suitable or you have any questions at all, Dr. Mona is more than happy to see you for a free consultation to give you advice.
2020 is going to be great year and we look forward to seeing our past, current and new clients through the doors!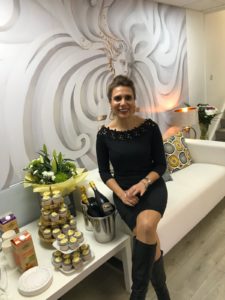 Thank you all for all of your support so far!
Lots of love,
Dionne, Victoria and of course….Dr. Mona x